Founded in 1971 by Calvin Cooper at our current location in San Jose, Cooperhaus K9 is a top-notch dog training facility, breeder and trainer.
With over 60 years of experience and over 50 years of operating in the Silicon Valley, Cooperhaus is one of the original training facilities in the Bay Area.
We have created a family legacy of K9 services that have proven to be far and above any recent competitors.
Cooperhaus is a small family-based operation, and we pride ourselves on our skills to train any dog, but more importantly, on our ability to communicate with clients in a professional and honest manner.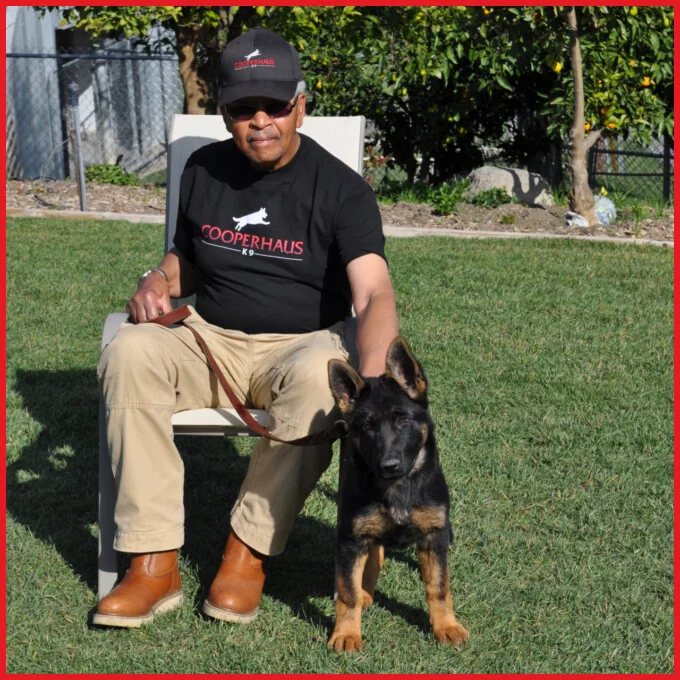 Calvin Cooper, Founder
The vision of Cooperhaus K9 started with Calvin Cooper, who moved to San Jose in 1961, to attend San Jose State with his wife, Ruby Cooper.
Prior to moving to San Jose, Calvin was known around certain parts of his hometown of Bakersfield, California, as being "the dog boy".
Calvin would bring home stray (back then they called them "strays") dogs and train them. After training them, he would give them to a neighborhood family.
He also became heavily involved in Greyhounds as hunting dogs as a teenager.
After moving to San Jose, Calvin continued his passion for dogs where he became involved in the sport of Schutzhund, which is a German dog sport, now known as IGP.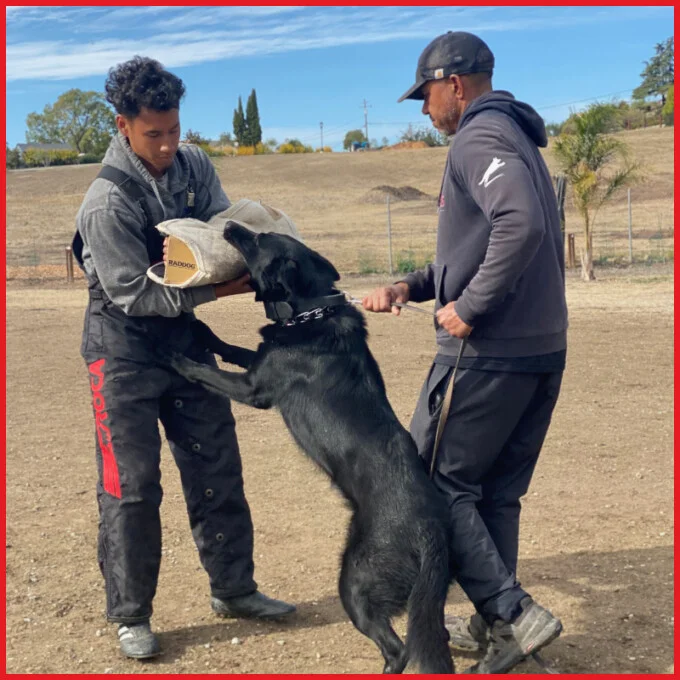 The Beginning
Calvin was a member and trainer of one of the first Schutzhund clubs in the United States, named "Diethsthunde".
He competed in one of the first Schutzhund trials in the United States in 1962 at Searsville Lake (no longer there) in Woodside, California.
Calvin Cooper established Cooperhaus K9 at its current five-acre ranch location in the Mt. Hamilton area of San Jose, California in 1971.
Since establishing this location, Mr. Cooper demanded nothing but excellence when it comes to dog training, care, and customer satisfaction.
Brent Cooper, Lead Trainer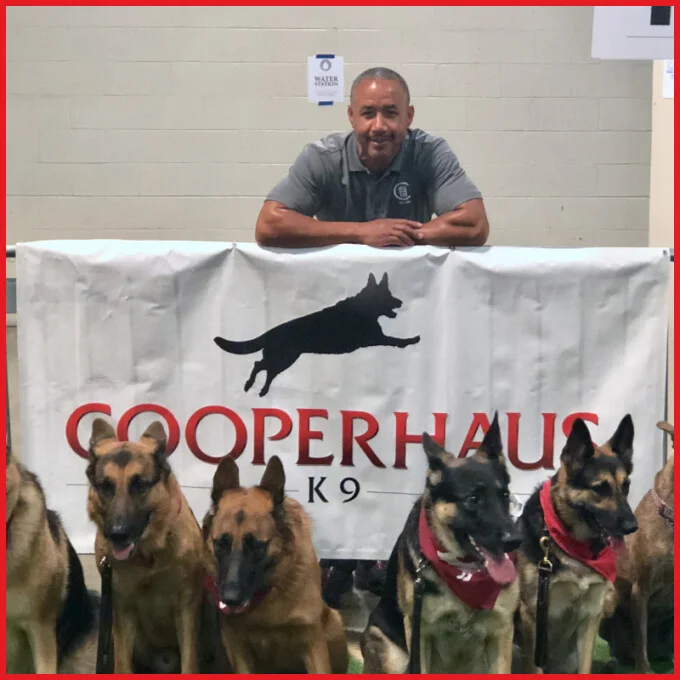 An Early Start
Brent Cooper was born and raised at the Mt. Hamilton location and grew up caring for and learning to train dogs from early childhood.
Brent officially trained his first dog at the age of 8 years old. He has been training dogs ever since, nonstop, over the last 42 years.
As a young child, Brent learned how to care for, manage and train multiple dogs at once from his father, Calvin Cooper.
Growing up in a remote location, Brent spent far more time with dogs than other children.
Instead of riding bicycles around the block with his buddies, Brent played with and eventually trained multiple dogs daily.
At the age of 8 years old, Brent officially trained his first dog. She was a Doberman Pinscher, and her name was "Jackie".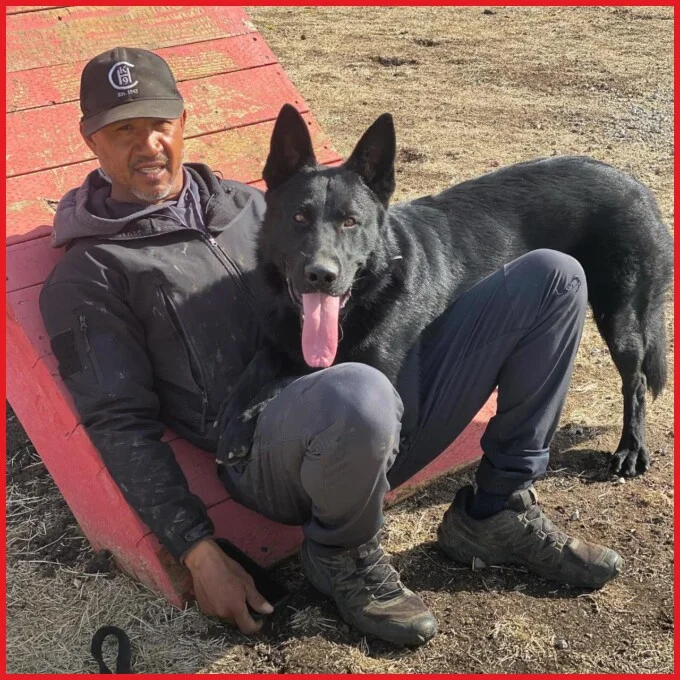 Brent trained her in obedience and taught her how to do a few silly tricks.
Working with "Jackie" in an official capacity as her 'trainer' lit the fire and Brent has been hooked on working with dogs ever since.
Since the age of 8, Brent has continually been active in training dogs.
As a teenager, Brent taught group classes for the City of San Jose and has been working with clients in a private capacity since the age of 16 years old.
After graduating from San Jose State University, Brent worked for Santa Clara County as a Deputy Probation Officer and as a Public Defender Investigator for several years, while also maintaining the family dog training business.
During this time, Brent developed his own training system and has helped thousands of clients.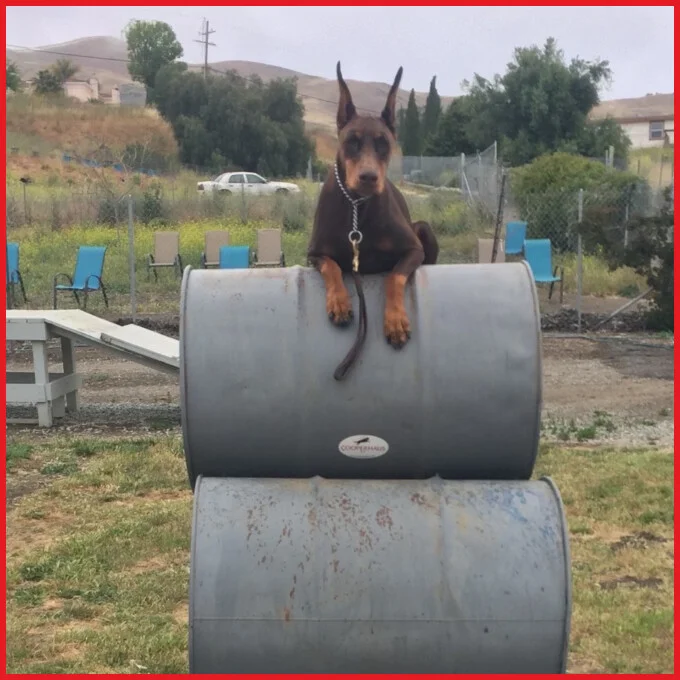 In 2012, Brent resigned from Santa Clara County and took on the dog training business on a full-time basis and never looked back.
Over the past ten years, Brent expanded his training knowledge by getting involved in the sport of Schutzhund, now referred to as IGP.
Although Brent's expertise remains in the world of pet training and behavior modification, he has titled dogs in the sport of Schutzhund and provides support for clients working towards titling their dogs.
Milpitas Expansion
In 2016, Brent expanded his Cooperhaus operation by opening a second training facility, located in Milpitas, California.
That endeavor was short lived as Brent realized that his passion for helping people with their dogs was being hindered by "business".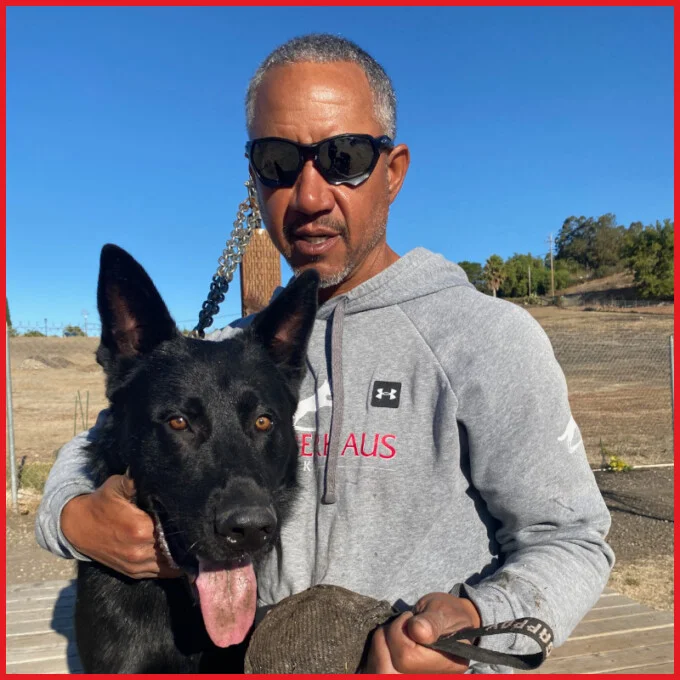 Brent decided to return to his dog training roots and is currently conducting private lessons and group classes on his family ranch (where he was born and raised) in the east foothills of San Jose, California.
Over the years, Brent has become an expert in dealing with even the most difficult dogs and getting remarkable results.
Due to these results, Brent has become the last resort (with amazing results) for many rescue groups, animal shelters, and families who are dealing with difficult dogs.
From dogs displaying extreme aggression to extreme nervousness, Brent can help!
Brent is also a certified American Kennel Club (AKC), Canine Good Citizen (CGC) evaluator.
Titus Cooper, Obedience & Protection Trainer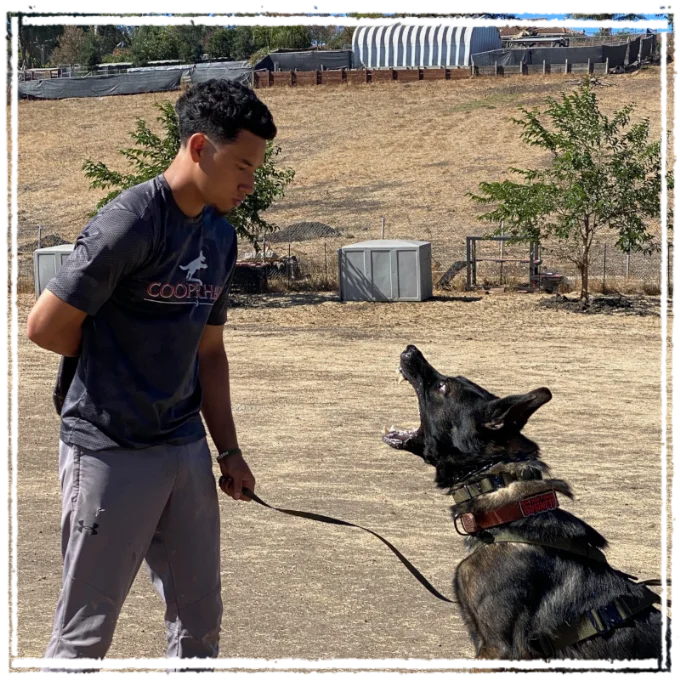 From birth, Titus has been in an environment where he has interacted with multiple dogs daily.
Titus started officially training dogs at the young age of 10 years old and he has been going strong ever since, doing both private lessons and board and trains.
Titus has an ability to communicate with clients in a manner that gets amazing results with their dogs. He has a specialty in working with clients with young puppies.
Over the years, Titus has developed a tremendous skillset as a protection helper. He is a fast and talented decoy with the ability to bring the very best out of a dog.
He is an IGP certified decoy.
Titus is currently attending San Jose State University and training dogs in a full-time capacity.