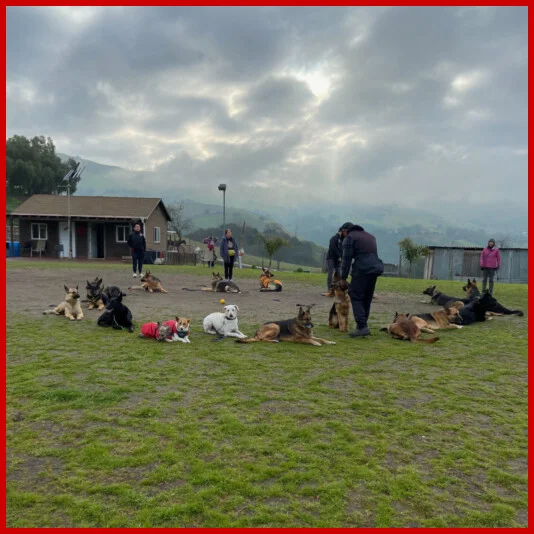 The outdoor dog training field is located on an unmarked property off Mt. Hamilton Rd. about 1/4 mile past Cooperhaus Kennels.
The closest Google Maps location is a private residence at 12845 Mt. Hamilton Rd, San Jose 95140.
Please respect their privacy.
Turn off the road when you see the hand-written sign for Dario's Ranch, then immediately turn right into the private field past the house.
Drive through the gate past the house and park in the dirt lot. Walk down to the training area.